Föreläsning med Ester Barinaga från Department of Management, Politics and Philosophy, Copenhagen Business School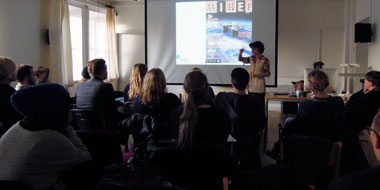 Ester  har doktorerat på hur den digitala tekniken delar ett samhälle. I hennes avhandling Powerful Dichotomies – Inclusion and exclusion in the Information Society beskriver hon hur den digitala tekniken kan medverka till att dela ett samhälle.
Uppdelningen mellan Non-Techies, de som inte har tillgång till eller arbetar med den digitala tekniken och Techie, högutbildade kreativa  teknikdrivna  ökar klyftan i samhället där Non-Techies servar Techies kreativa livsstil med praktisk markservice.